King Of Sertao - Montage
I tried to add a little bit of soul on this new montage. "Sertão" is an attempt to unite my works and the environment I was surrounded on my childhood. To know more about this interesting part of brazil please google " Lampiao " or "Sertao" * I personally directed and animated ALL the works showcased on this montage.
Hoje gostaria de dividir com vocês um pouco dos bastidores da producão desse demoreel em HD.
Todo conceito girou em torno do Sertão brasileiro. Foi uma mistura meio complicada no início, como extrair de um cenário tão inóspto a base para producão de uma arte animada que não se utilizasse do esteriótipo nordestino? Como fazer uma releitura visual dos sertanejos? Como traduzir o sentimento guerreiro que todos que lá moram dividem? Como exaltar a história deste lugar? Quais elementos usar?
Essas foram perguntas que rodaram pela minha cabeça durante um bom tempo, não encostei a mão no computador durante 1 mês. Fiquei literalmente off-line. No meu iphone tinha o cd do Baile Perfumado, de Chico Science, Fred 04, Siba, Lucio Maia, Paulo Rafael. Um disco lindo, musicalmente perfeito, exatamente a tradução do sertão que eu queria.
Escutando esse disco na minhas viagens entre Maceió, Arapiraca, Recife, passando pela estrada que vai da Zona da Mata, passa pelo Agreste e chega no Sertão brabo, foi que veio a inspiração, imaginei lampião na suas andanças, com seu bando, massacrando cidades inteiras. Ele é o nosso Guevara. Tinha estilo, suas roupas, suas armas traduziam um pouco a sua alma.
A partir desse dia eu comecei uma pesquisa visual, separei algumas das imagens para que vocês possam ver:
Conceito do "king of Sertão"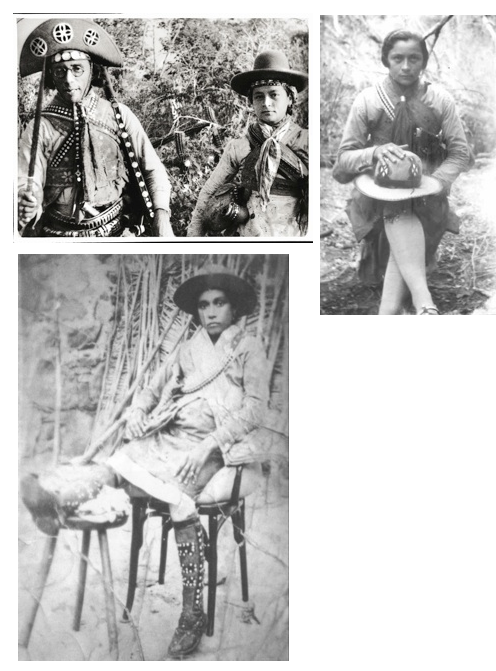 E aqui a foto que mais me inspirou e assustou nessa pesquisa, a degola de lampião que aconteceu aqui bem pertinho no sertão entre Sergipe e Alagoas, as cabeças do bando de lampião ficaram expostas na escadaria
Esqueçam um pouco as cabeças e prestem atenção nos chapéus e ornamentos expostos. Muita gente não sabe mas até os 21 anos, Virgulino era um artista, trabalhava com couro com uma perícia clássica. Os elementos me chamaram muita atenção, daí começaram os primeiros ensaios visuais.

Softwares utilizados:
Cinema 4D
After Effects
Final Cut Pro
Sound Track
Photoshop
Tempo de produção:
1 mes de trabalho
1 mes de render
1 macbook pro 2.4ghz ( laptop) * não indico para ninguem trabalhar em HD com esse equipamento. Muito limitado.